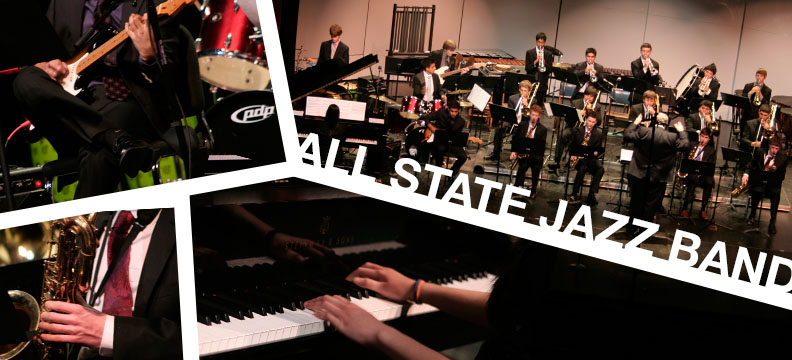 All State Jazz
Please make certain you are using a NEW copy of ATSSB All State Jazz Audition Set "A" from Mattei Music. The audition material has been edited this year. Prior editions are incorrect and will probably not line up with the recorded tracks. Also please make certain you are NOT using the MIDI track accompaniments. All accompaniments should be from the CD, furthermore, they should be marked as "AUDITION CUTS" for the specific instrument. Printed audition parts are marked as such. Please do not use any of the parts marked "NOT FOR AUDITION".
IF YOU HAVE QUESTIONS OR NEED ADVICE ABOUT MAKING YOUR STUDENT'S RECORDINGS, PLEASE CONTACT TIM HICKS (214) 346-8207 OR hickst@smtexas.org
________________________________
Heather Mensch to conduct the 2021 TPSMEA All State Jazz Band

________________________________
Click here for
—————–
Additional Information:
Submission deadline date and other info will be posted in August/September
All recordings should be made so that the judges can hear both the student and the background tracks. Please use the appropriate track for each instrument as marked on the CD that came with your music set.
There are various ways of recording your students that will yield an acceptable audition. I use a handheld digital recorder and play the accompaniment CD over the band hall stereo. A trial run will let the student know how to adjust his or her volume level. My recorder allows me to dump all tracks into iTunes, where I group them by student, select the appropriate tracks, make a playlist and upload the audition. Please remember to test-play all of your final audition once you have upload them to OpusEvent.
Use OpusEvent to register and upload your mp3 files for the audition
Send money/checks to Ron and please notate that it's for All State Jazz Band Auditions
TPSMEA Jazz Coordinator
For information about All-State Jazz Try-outs contact:
Timothy Hicks
Director of Bands
St. Mark's School of Texas
Jazz Coordinator, TPSMEA
10600 Preston Road
Dallas, Texas 75230