Vocal Division Region 2
Region 2 Mixed Choir
Dee Romines is Director of Choral Activities and Associate Professor of Music at Hardin-Simmons University. Dr. Romines earned the Bachelor of Science degree in Instrumental Music Education from the University of Tennessee, the Master of Music in Choral Conducting from the Eastman School of Music, and the Doctor of Musical Arts in Choral Conducting from the University of Missouri-Kansas City. His principal teachers were Dr. Eph Ehly, Dr. W J Julian, Dr. Donald Neuen, and Dr. Charles Robinson.
At HSU Dr. Romines teaches courses in choral music education, undergraduate and graduate conducting, supervises student teachers and conducts the HSU Concert Choir. Prior to his appointment at HSU, Dr. Romines held similar music education positions at the University of Georgia and the University of Missouri-Kansas City. From 1987-1998 he was the Academy Choral Director at Punahou School in Honolulu, Hawaii. Additional experience includes teaching elementary, middle, and high school instrumental music in Kentucky, Georgia, Tennessee, and Missouri, as well as directing Church and Community Choirs.
Region 2 Treble Choir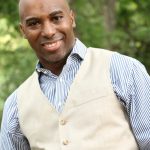 Reginal Wright became a musician in middle school band as a trombonist. His formal music training was achieved at Stephen F. Austin State University, where both Bachelor and Master level degrees were earned in Music Education. Reginal has evolved into a well-recognized local and state pianist, music educator, and composer. The East Texas native offers more than 16 years of choral teaching experience in area school districts. Most recently, Reginal served 8 years as the Choral Director at Mansfield High School. Prior to Mansfield he served as Choral Director at middle and high school levels in the Fort Worth Independent School District for 8 years.
Repertoire List
Lineage SSA – Andrea Ramsey
https://www.youtube.com/watch?v=I7VfVSGMjbk
A Girl's Garden SAA – Randall Thompson
https://www.youtube.com/watch?v=a6nznBjqXKg
Rise Up SSAA – Runestad
https://www.youtube.com/watch?v=UnTWSzIyhkc
I Carry Your Song in my Heart SSAA – Evan Ramos (with cello)
https://www.youtube.com/watch?v=o62y43Dozas
  Nada te Turbe
https://www.youtube.com/watch?v=4ueW3JRCx3o