Vocal Division Region 2
Robert Stovall to conduct the West Region Mixed Choir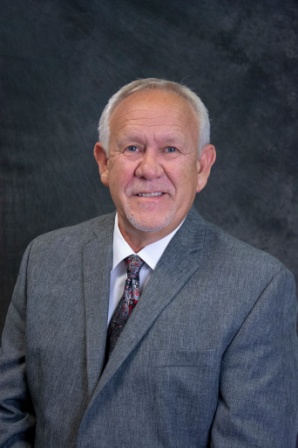 Robert Stovall devoted thirty-seven years to the Texas Public and Private School Systems. A Past President of the Texas Music Educators Association, Robert is currently in his fourth year as the Director of Music and Worship Arts at First United Methodist Church of Fort Worth, Texas. During his career as a choral director in the Texas schools, Robert's choirs were awarded over 100 UIL sweepstakes, festival grand champions, and convention performance invitations throughout his career. In 2015, Mr. Stovall was honored with the Texas Choral Director's Association Distinguished Choral Excellence Award for his many years of teaching, conducting, and serving the state as a representative for music education in Texas. Mr. Stovall has served the state in several different capacities. His involvement in the Texas Music Educators Association, Texas Choral Directors Association, American Choral Directors Association, Texas Music Adjudicators Association, and most recently, The Texas Music Administrators Conference, have allowed Mr. Stovall the opportunity to promote fine arts throughout the state. Mr. Stovall is currently the Vice-President for the Church Division of the Texas Choral Directors Association. His choirs have been honored with five invitations to perform at the TMEA convention. He is married to wife, Cindy. They have two sons along with two daughters-n-law and three wonderful grandsons.
TPSMEA Region 2 Treble Choir
Windy Weeks to conduct the West Region Treble Choir

Wendy Weeks is proud to serve as Director of Choirs at Abilene High School. Mrs. Weeks proudly hails from the outstanding music programs of the Abilene Independent School District, singing under the direction of Don Scargall at Madison Junior High, and Bobbie Sumerlin and Barbara Perkins at Cooper High School. While in high school, Wendy had the privilege of performing in the 1989 TMEA Texas All-State Choir under the direction of Robert Shaw.
Mrs. Weeks earned the Bachelor of Music degree from Abilene Christian University, where she majored in Music Education and Vocal Performance. As a member of the ACU A Cappella Choir, she performed a concert at TMEA in 1990 under the direction of Loyd Hawthorne, Paul Piersall and James Dunaway. As a vocal student of Julie Pruett, she participated in NATS competitions, opera and oratorio performances, musical theatre productions, and served as an ACU Sing Song Hostess.
In 1995, she began her teaching career at Cooper High School as Assistant Choral Director with her former choir teacher and mentor, Barbara Perkins. From 2000 to 2011, Mrs. Weeks taught elementary music at College Heights and Jackson Elementary schools. College Heights Elementary School honored Mrs. Weeks in 2002 by naming her Teacher of the Year. Mrs. Weeks furthered her music education during the summers earning her Kodaly Certification through the West Texas Kodaly Initiative in 2008.
From 2011 to 2017, Mrs. Weeks served as Choral Director at Craig Middle School, where she also acted as the Fine Arts/Electives Chairperson. Under her leadership, the choral program grew from 120 students to one that served almost 300 students. The Craig Choir annually placed many students in the TMEA Region XVI South Zone Honor Choirs, and consistently earned Sweepstakes ratings at UIL Concert & Sight Reading contest each spring. In 2014, and again in 2016 respectively, the Craig Concert Boys Choir and Concert Girls Choir were selected as Invited Performing Choirs to the Texas Music Educators Association's annual convention in San Antonio.
Mrs. Weeks currently holds memberships in ACDA, TCDA, ACDA, OAKE, as well as TMEA, where she has served as Middle School Choir Coordinator. She is active as an adjudicator and as a clinician. Mrs. Weeks sings in the Sanctuary Choir at First Baptist Church, Abilene, and previously held the position of Children's Choir Coordinator. Wendy and her husband, John, are proud parents of three daughters, Hayley, a recent graduate of Hardin-Simmons University, Whitney, a senior at Baylor University, and Courtney, a junior at Austin College.