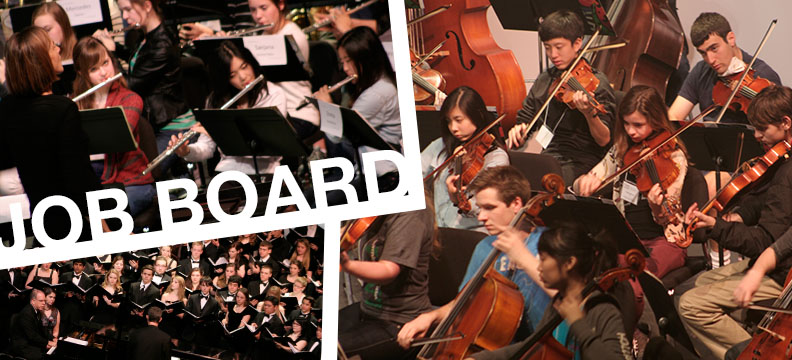 2023 – 2024 PRIVATE SCHOOL JOBS
HOUSTON CHRISTIAN HIGH SCHOOL
Houston, Texas
Choral Accompanist
Choral Accompanist
Houston Christian High School is accepting applications from qualified candidates for the position of Choral Accompanist. The Choral Accompanist will provide piano accompaniment during choral classes, rehearsals, and all performances.  The Accompanist will typically be called for 45-minute morning (7:40-8:25 am) rehearsals an average of 3 times per week. The accompanist will play for an additional 1-3 hours of rehearsal and 1-3 hours for performance weeks. The Choir Department will be taking a trip to Europe during spring break and the Accompanist will travel with the department to play for rehearsals and concerts throughout the trip. This is a part-time position to begin immediately. The Choral Accompanist reports to the Choir Director and the Performing Arts Department Chair and works in collaboration with the Performing Art Instructors. Occasional after school, evening or weekend hours will be required.  Some travel may be necessary. 
Minimum Requirements:
Bachelor's degree in piano performance, collaborative piano, music with piano as the primary instrument, or a comparable degree.
Professional experience as a collaborative pianist in choral and instrumental settings.
Strong piano performance technique and sight-reading skills including open score for choral parts in at least four voices.
Able to improvise when given lead-sheet symbols or sheet music, ability to transpose up or down a half or whole step.
Knowledge of music history and performance practice from a wide range of genres, time-periods, and cultures.
Classroom experience is beneficial.
Excellent verbal, visual, written, and interpersonal communication skills.
Represent the school in a positive light
Committed to the mission and values of Houston Christian High School
Interested candidates are invited to submit a cover letter, resume, and the Houston Christian Professional Application complete with Staff or Teacher's philosophy questions to HR@houstonchristian.org. Instructions and the application are accessible from the Employment page at www.houstonchristian.org.  Resumes are not reviewed without the application. 
While HC gives preference to members of the Christian faith, the School is committed to equal employment opportunity. We will not discriminate against employees or applicants for employment on any legally recognized basis ["protected class"] including, but not limited to: veteran status, uniform service member status, race, color, sex, national origin, age, physical or mental disability, genetic information, pregnancy, childbirth, or any other protected class under federal, state, or local law except those exclusions specifically provided to Religious Organizations. The School is a Religious Organization as defined by Section 501(c)(3) of the Internal Revenue Code and accordingly reserves the right to employ persons who profess a Christian faith and have a philosophy of ministry similar to ours.
____________________________________________________________________________
LEGACY CHRISTIAN ACADEMY
Frisco, Tx
Choir Director for 5th– 8th grades
Job Title: Middle School Worship and Vocal Arts Director
Department: Part-Time 10 Months (potential for full time with addition of FA administrative duties)
Reports To: Senior Director of Fine Arts
Position Summary:  
To teach 3 classes (5th grade, 6th grade and combined 7th grade and 8th grade)
Essential Duties and Responsibilities: To be successful, an individual must be able to perform the following satisfactorily; other duties may be assigned. Reasonable accommodations may be made to enable individuals with disabilities to perform the essential functions.
Develop student appreciation and love for worship and choral music.
Provide activities and instruction suitable for individual, small group and large group settings.
Develop students' ability to produce a beautiful vocal tone.
Expose students to a variety of music genres.
Develop the ability to understand and use the language of music.
Prepare students to lead worship for MS chapels. Set up needed worship equipment for MS chapels and attend with student
Prepare students for Honor Choir auditions, concerts and festivals and secure proper supervision to assist with those events.
Collaborate with other members of the fine arts staff, where appropriate, in planning and implementing student performances.
Qualifications:To perform this job successfully, an individual must be able to perform each essential duty satisfactorily. The requirements listed below are representative of the knowledge, skill, and/or ability required. Reasonable accommodations may be made to enable individuals with disabilities to perform the essential functions.
Education/Experience: 
Bachelor's degree in music or relevant field
3 – 5 years teaching experience in middle school preferred
A familiarity with diverse choral literature and current choral best practices
____________________________________________________________________________
COVENANT CHRISTIAN ACADEMY
Colleyville, TX
Strings Music Teacher for Middle & High School

Qualifications
Bachelor's degree in music or music education required
The ideal candidate will have a love for children, a sense of a call to teach, a minimum of three years experience, excellent classroom management, be nurturing with a patient spirit, and maintain a dynamic and engaging teaching style
Applicants should also be able to articulate a Christian worldview based on an active life of faith in Jesus Christ and faithful attendance in an evangelical church
Responsibilities
Teach beginning and intermediate strings class for 5th-12th grades
Responsible for all areas of curriculum instruction as well as several concert performances
Benefits
Pay: $45,000.00 – $55,000.00 per year
401(k) matching
Full-time
Dental insurance
Flexible spending account
Health insurance
Health savings account
Life insurance
Paid time off
Retirement plan
Vision insurance
Job description
STRINGS MUSIC TEACHER – Grades 5-12
Teach beginning and intermediate strings class for 5th-12th grades.
Responsible for all areas of curriculum instruction as well as several concert performances
Bachelor's degree in music or music education required.
The ideal candidate will have a love for children, a sense of a call to teach, a minimum of three years experience, excellent classroom management, be nurturing with a patient spirit, and maintain a dynamic and engaging teaching style.
Applicants should also be able to articulate a Christian worldview based on an active life of faith in Jesus Christ and faithful attendance in an evangelical church.
Grade levels:
• High school
• Middle school
Schedule:
• Monday to Friday
School subjects:
• Visual & Performing Arts
School type:
• Private school
• Religious school
Application Question(s):
• As a Christian organization, we do require employees to be a part of an evangelical church with a reference letter from a Pastor. Is that applicable to you?
Education:
• Bachelor's (Required)
Experience:
• Teaching: 1 year (Preferred)
Work Location: In person
Covenant Christian Academy is an independent, classical, college preparatory school, located between Dallas and Fort Worth. Founded in 1980 and serving students in PreK-3 through grade 12, CCA occupies a fully developed 17-acre campus and employs approximately 110 full and part-time staff.
Apply directly on Indeed
____________________________________________________________________________
LAKE COUNTRY CHRISTIAN SCHOOL
Choir Director and LCCS Teacher

The role of Director of Choir is to educate and mentor students through educational instruction toward LCCS expected outcomes in Choir classes and Fine Arts productions.
RESPONSIBILITIES
The expectations for the position of teacher at Lake Country Christian School shall include, but not be limited to, the following:
Spiritual Leadership
Continue to seek and maintain a personal relationship with Jesus.
Encourage, nurture, and model godly character for peers, parents, and students.
Provide spiritual growth opportunities for staff and students through daily devotions, 
prayer and appropriate participation in weekly chapel services.
Support, encourage and edify the school community.
Administrative Responsibilities
Plan and work with budgets for each class and production
Assist in planning the season of productions for each school year
Organize volunteers to assist with trips and productions
Assess student work and record an adequate number of grades per subject in a timely, efficient manner.
Record student grades in gradebook
Report student attendance 

Academic Responsibilities
Courses include:
5th and 6th Grade Choir/Musical Theater 
7th and 8th Grade Choir
High School Choir
High School Advanced Choir
7th and 8th Grade Musical Theatre/Theatre
The position may also entail the following:
Music Director for the High School Musical
Participate in the TAPPS and TPSMEA Vocal Contest
Supervise teacher assistants throughout the school year.
Conduct on-going personal review of the curriculum for any deficiencies.
Participate in departmental/grade-level meetings for the purpose of reviewing and 
assessing curriculum and scope and sequence.
Prepare lesson plans to carry out the educational and curricular objectives set forth by the school.
Production Responsibilities
Music Direct and produce a High School Musical
Music Direct and produce a Middle School production that alternates each year between a play
and a musical
Music Direct and produce a 6th Grade shortened musical
Lead and schedule extracurricular rehearsals for the high school musical
Schedule and coordinate with faculty the tech week schedules and participate in tech week for the high school musical, high school play, and middle school musicals/play
Coordinate vendors that help produce each production
Evaluate past productions to improve future productions 

Staff Responsibilities
Attend daily prayer and devotion time.
Serve as duty teacher before or after school, at lunch and between classes as assigned 
by the administration.
Participate in in-service and staff development opportunities as requested by the 
administration.
Teach bell-to-bell and assess your students' academic needs/success continually.
Keep grade level principal aware of the status of those students for whom the teacher is responsible, giving special consideration to any challenge's 
students may be facing.
Communicate any maintenance or equipment needs to the administration. 

Parental Responsibilities
Realize that the parent has been given the Biblical mandate to educate, and the school functions as an extension of the Christian home.
Communicate with parents liberally, giving special consideration to challenges and opportunities to share successes. 

All other duties as assigned 

OTHER SKILLS REQUIRED
Excellent technology skills for working with ipads/computers/apple tvs/etc.
Understanding and use of Sheet music licensing
Connect and equalize sound equipment
Use of editing software including Garage band
Excellent communication, troubleshooting and customer service skills required. 

EDUCATION / EXPERIENCE 

A Bachelor's Degree is required with at least 3-5 years of previous teaching experience
ACSI certified or secure ACSI certification within a reasonable time after employment.
2+ years of professional Vocal experience 

____________________________________________________________________________
St. Andrew's Episcopal School
Upper School Choir Director
St. Andrew's Episcopal School is seeking an experienced, energetic, and dynamic individual with a passion for teaching choral music to young adults in grades 9-12.  The candidate should understand and be able to model proper vocal technique, be familiar with suitable, high quality, inclusive choral and classical solo repertoire, and should demonstrate a high level of piano proficiency. The successful candidate will thrive in collaborative situations, working well with faculty, parents, and community groups.  This is a full-time position beginning August 1, 2023.
Beyond relevant credentials and experience, successful candidates should love working with high school age students, demonstrate a creative and engaging instructional style, and value the development of the whole student.  All teachers at St. Andrew's are responsible for advancing the School's mission and its commitment to fostering an inclusive and richly diverse community environment.  At St.  Andrew's, we believe in the importance of multi-contextual relationships as foundations for learning. In addition to teaching duties, faculty members are broadly involved with school life.  Each faculty member also serves as an advisor to several students.
Primary job responsibilities include:
Director of the Concert Choir (non-auditioned) and Select Choir (auditioned):
Choose a variety of repertoire for all concerts (Winter and Spring), Chapel services, festivals, and   special   events, incorporating   curriculum   and   student   input   into repertoire choice and rehearsal process.
Teach choral techniques, including but not limited to: blend, balance, phrasing, style, good tone production and quality, proper breathing and proper vowel formation.
Should demonstrate exceptional, proficient choral conducting skills and ability to play voice parts on piano; accompaniment skills are a bonus.
Work collaboratively with US Collaborative Pianist in daily rehearsals and all performances for both choirs
Include elements of music literacy and theory into the choir curriculum
Will connect with students and provide an enjoyable classroom experience and an inspiring curriculum while teaching with enthusiasm, creativity, and sensitivity to students' learning styles.
Arrange various community performances around Austin with the Select Choir, including annual caroling at the Capitol and local assisted living communities and planning and executing an annual Tour in the domestic United States
Rehearse, record, and submit auditions to TPSMEA (Texas Private School Musical Educators Association) for Region and All-State Choir for any interested students in either performance ensemble; coordinate travel logistics (busing and lodging) and accompany selected students to the Region and All-State Festival weekends in January of each school year.
Help students select appropriate repertoire and prepare for the TPSMEA Region and State-level Solo and Ensemble competitions in March/April of each school year.
Register, rehearse, and prepare both choirs and solo singers for performances at ISAS (Independent School Association of the Southwest) Fine Arts Festival, an annual event with over 30 accredited schools in the Southwest Region
Seek opportunities to and sponsor optional trips for Choir members, such as Choirs of America festivals, Carnegie Hall, and Lincoln Center festivals, etc.
Musical Director for the Upper School Winter Musical
Collaborate with US Theatre Director to choose and cast the Winter Musical
Musically prepare the cast (ensemble and leads)
Attend rehearsals and serve as the rehearsal pianist/play tracks during rehearsal.
Attend production meetings and technical rehearsals and oversee Sitzprobe
Contract professional musicians
Serve as pit orchestra conductor for all performances.
Train Student Assistant Musical Director
Vocal Coach
Provide voice lessons for any student who wishes to take one during the school day as part of the full-time teaching load.
Chapel Program
Work with US Chaplain and US Collaborative Pianist to schedule Contemplative Performance Offerings/Hymn Sings on Mondays throughout the school year.
Coordinate with the US Chaplain and US Collaborative Pianist to provide music for all special Chapel services, including All Saints Day Eucharist, Holy Cross Eucharist, Maundy Thursday and Easter services, and Graduation service.
Additional duties include: Working collaboratively with  the  Lower  and  Middle  School Choir directors to align and develop the K-12 school choir program, collaborating with music department. faculty on concert logistics for Winter and Spring concerts, submitting budget needs annually to US Fine Arts Department Chair and US Division Head in accordance with established timelines and guidelines, and participate fully in Fine Arts department activities and meetings, school-wide faculty meetings, professional development, and achievement of departmental and school-wide goals.
Qualifications:
At least 3 years of classroom teaching experience
Four-year undergraduate degree or equivalent required; post graduate degree in choral conducting or equivalent experience preferred.
Ability to scaffold material for classes with students of varying experience.
Willingness to collaborate with music and non-music faculty on cross-curricular endeavors and special projects.
Strong commitment to the artistic and social goals of our program
Excellent leadership and communication skills with the ability to work with a diverse group
of constituents.
About St. Andrew's Episcopal School
Our Mission
The mission of St. Andrew's Episcopal School is to provide an enriched academic program within a Christian environment emphasizing the fulfillment of each student's potential.
Diversity Statement
St. Andrew's Episcopal School is committed to building a beloved community of learning that embraces diversity, champions justice, and honors the dignity of every human being.
About Us
St.  Andrew's is a co-educational Episcopal K-12 day school, enrolling approximately 970 students on two campuses in Austin, Texas. The school strives to help young people from diverse racial, religious, ethnic, and socioeconomic backgrounds to achieve their potential not only in intellectual understanding but also in aesthetic sensitivity, physical well-being, and moral decisiveness so that they may lead productive, responsible lives, not only for themselves but also for their community.  For more information about St. Andrew's School in Austin, please access our website: www.sasaustin.org.
To Apply
Please submit your resume and letter of interest to Michelle Roe, Director of Finance and Human Resources, at hr@sasaustin.org. Candidates who contribute to the cultural and ethnic diversity of the community are encouraged to apply.  St. Andrew's is committed to providing equal opportunity in all personnel actions and in the administration of all policies and programs.  St. Andrew's employs individuals without regard to race, color, nationality, ethnicity, religion, disability, sex, gender identity or sexual orientation as protected by federal, state, or local law.
____________________________________________________________________________
REGENTS SCHOOL OF AUSTIN – CORAM DEO
Kindergarten-3rd grade Music Teacher
Regents School of Austin is seeking a Kindergarten-3rd grade Music Teacher- Full-Time
Regents is a place of challenge, joy, service, and community preparing students to thrive in life. Our beautiful 83 acres in southwest Austin, Texas provide a tremendous setting for a Classical, Christian K-12 experience for over 1000 students combining robust academics with co-curriculars that are central to the whole student experience. Our award winning Fine Arts are a vital component of helping students see what is true, good, and beautiful. Regents incorporates instrumental ensembles, choral arts, dance, theatre and visual arts into its Fine Arts Department to give students expressive outlets to develop their full potential in the arts that will last a lifetime.
Lower Grammar music teacher is a very special role. The music teacher must be a committed Christian with a passion for good musicianship and the pedagogical and classroom management skills necessary to inspire young hearts, minds and bodies. The Music Teacher is responsible for planning, organizing and implementing age appropriate instructional program and school performances based on best practices in music for a classical Christian school environment. They will have the ability and patience to work interactively with individual students while maintaining a strong overall class culture. Excellent communication skills with students, parents, teachers, administration and staff is paramount. Candidate will have chapel responsibilities and will be expected to be proficient in piano and comfortable leading large groups in singing.
Requirements:
Music Education degree with endorsements in General Music, Masters preferred.
Minimum of 2 years music classroom experience
Proficiency in piano
 Information on our Purpose, Mission, Philosophy, Objectives and Doctrinal Statement
Board members, administration, faculty, coaches and other instructional personnel of Regents School, whether full-time, part-time or volunteer, must subscribe to our Purpose, Mission, Philosophy, Objectives and Doctrinal Statement, evidenced by their signing a statement of agreement with Article II annually. This document can be found by clicking: Philosophy and Doctrinal Statement. As a supplement, the Regents Board of Directors has adopted two additional statements as clarifying language under Article II. The Chicago Statement on Biblical Inerrancy – This was adopted in 2017 by the Board to be clear on our view of the inerrancy of Scripture. Nashville Statement: A Coalition for Biblical Sexuality – This was adopted by the Board in 2019 as clarifying language on our view of biblical sexuality.
Job Starting Date: July 24, 2023
Full-Time/Regular
Links to documents below:
To Apply click here: Careers (atsondemand.com) 
____________________________________________________________________________
SOUTHWEST CHRISTIAN SCHOOL
Part Time Elementary School Band Instructor
Southwest Christian School is seeking a part-time Band instructor for the 2023-2024 school year. The expected schedule is 1:30 PM until 4:00 PM.
An Elementary Band Teacher is responsible for planning, organizing, and implementing an appropriate instructional program for Introductory Band (grades 5-6) that guides and encourages students to fulfill their academic potential and promotes positive spiritual development. The teacher is expected to demonstrate patience, humility, integrity, and kindness while performing the day-to-day duties of the role and to prayerfully work with administration, faculty, students, and families to develop and maintain a school which is distinctively Christian, academically excellent, and globally minded.
Educational & Experience Requirements
Bachelor's Degree from an accredited college or university; Master's degree preferred
Current ACSI and/or State Teaching Certificate
Two or more years of classroom teaching Band experience is preferred
Experience using technology for instruction, productivity, and innovation
Personal & Spiritual Characteristics
Is deeply committed to a consistent daily walk with our Savior, Jesus Christ, through prayer, devotional study, and church membership
Demonstrates the spiritual maturity, academic ability, and personal leadership qualities to "train up a child in the way he should go" (Proverbs 22:6)
Recognizes the role of the parents as primarily responsible before God for their children's education and commits to be a partner in that endeavor
Possesses the ability to work gracefully with parents, students, and other school staff to develop a unified and successful educational program
Cooperates with administrators, department chairpersons, and other school leadership to implement policies and procedures as they pertain to the daily operation of the School
Demonstrates the ability to accept and carry out responsibilities and make competent, professional decisions
Eagerly participates in professional development activities and the evaluation process with a desire to grow professionally, spiritually, and personally throughout the career in education
Maintains a professional personal appearance that is a Christian role model of cleanliness, modesty, good taste, and is in accordance with school policy
Essential Job Responsibilities
Demonstrates the ability to inspire learning and cultivate positive relationships with students
Provides appropriate classroom instruction and assessment, incorporating a biblical worldview
Creates a classroom environment that encourages positive social interaction, active engagement, and supports high expectations for learning
Uses available resources, including various technologies, to deliver instruction and assess student learning
Maintains clear, open, professional communication with team members, parents, and other school employees
Exhibits a willingness to participate in the school community by supporting, sponsoring, and/or leading extracurricular activities
Work Environment
The work environment at Southwest Christian School is consistent with a typical school setting. The employee normally works indoors but may be required to be outdoors in unpredictable temperatures to monitor playground activities, attend programs and field trips, or move between buildings. The noise level in the environment is usually low to moderate but may become loud occasionally. The employee is frequently required to interact with others within the school community, including parents and other caregivers. Reasonable accommodations can be made to enable individuals with disabilities to perform the essential functions of the position.
Additional Duties & Responsibilities
This job description is not intended to cover or contain a comprehensive listing of activities, duties or responsibilities that may be required as an active participant in the mission of Southwest Christian School. Additional duties are regularly performed by the individuals currently holding this position and additional duties may be assigned.
To Apply click here: https://recruiting.paylocity.com/Recruiting/Jobs/Details/1696350
____________________________________________________________________________
BRENTWOOD CHRISTIAN SCHOOL
Band Director
Fine Arts Department Chair
REPORTS TO: Principal
CLASSIFICATION: Full-time; Exempt; School Year
SUMMARY: Provide oversight and administration for the BCS band programs including 4th – 12th grade instrumental music education, high school and middle school bands, pep band, jazz band and honor band; developing lesson plans and delivering instruction within established curriculum guidelines; assessing student progress; and supporting the school in its stated mission. Assume the role of Fine Arts Department Chair.
RESPONSIBILITIES:
Develop and implement lesson plans that fulfill the requirements of the school's curriculum
Manage the band program including selecting music, coordinating all extracurricular band activities and band recruiting activities
Schedule and conduct all band rehearsals, concerts and events
Coordinate, schedule and conduct Pep Band and Jazz Band performances including transportation to off campus events and athletic games
Coordinate and conduct student honor band auditions and clinics- ATSSB, TPSMEA, TMEA- Middle and High School
Plan, coordinate and chaperone Spring band trip
Schedule and conduct musical pit orchestra rehearsals and performances in coordination with Theatre Arts Director
Create a classroom environment conducive to learning and appropriate for spiritual, physical and social development of students
Manage the annual budget of the band
Oversee and manage coordination of all Fine Arts programming, budgeting, and curriculum under the high school principal
Work with Fine Arts faculty to determine instructional goals, objectives and methods for student achievement
Effectively supervise Fine Arts support staff
Serve as liaison with Fine Arts Benefactors
Support and promote the mission and core beliefs of BCS
Other duties as assigned
QUALIFICATIONS:
Bachelor's degree in music or music education; emphasis in instrumental or conducting preferred
Valid teacher certification or ability to obtain within one year of hire
3+ years of experience in instrumental conducting in an educational
Master's degree in music or music education may substitute for experience.
Must be 25 years of age with a valid driver license, proof of insurance and an acceptable driving
Must be an active member in a Church of Christ congregation
SPECIAL KNOWLEDGE / SKILLS:
Well trained in the fundamentals of music, conducting and instrumental techniques
Excellent interpersonal and customer service skills with parents, students and community members
Effective written and verbal communication skills
Proficiency with Microsoft Office Suite and other educational software
Excellent attention to detail and strong organizational skills
PHYSICAL REQUIREMENTS:
Must be able to provide vocal instruction through example
Must be able to lift up to 25 pounds
Must be able to stand for extended periods of time
____________________________________________________________________________
THE COVENANT SCHOOL
Music Teacher
Grammar/Logic Music Teacher
The Covenant School seeks a Grammar/Logic Music Teacher for the 2023-2024 academic year.  An ideal candidate will have a bachelor degree in music, teaching experience, a special love for all levels of  students, and the winsomeness and creativity to teach them. Moreover, all Covenant teachers serve as pastors (shepherds) of our students, advising them in their walk with Jesus Christ.
This position is for a full-time, ten-month employee (exempt). This position will report to the Director of Fine Arts.
Required Qualifications
Bachelor of Music or Music Education 
Experience in teaching voice
Experience with Orff and Kodaly methods
Duties and Responsibilities
Able to teach Explorers (Kindergarten) and 1st grade music classes
Able to assist with the teaching of 6th and 7th grade music classes
Able to assist with the Rhetoric (high school) choir rehearsals
Familiarity with Kodaly or Orff style  pedagogy
Assist with warm-ups as needed in the Grammar school by critically listening for diction and intonation; running sectionals, assisting, and some conducting of the 5th grade choir
Assist the music department in the development and maintenance of curriculum
Display a high level of musicianship personally
Able to adapt quickly to needs of the students and the needs of the program
Attend monthly meetings with the music department
Able to use basic technology for grading and record keeping
Flexibility and willingness to serve the fine arts department as a whole
To apply, visit 
Careers | The Covenant School (covenantdallas.com)
____________________________________________________________________________
FORT WORTH CHRISTIAN SCHOOL
Assistant Band Director
Type:  Part-Time or Full-Time
Summary:: An FWC Faculty Member is responsible for providing students with appropriate learning activities and experiences designed to fulfill their potential for spiritual, intellectual, emotional, and social growth. The FWC Faculty Member will know, love, and value his/her students in order to prepare them for a lifetime of faith, service, and leadership. He/She will also enable students to develop competencies and skills to function successfully at the next academic level and in society.
Responsibilities Include But Are Not Limited To:  
Works with the students to create a positive classroom environment for FWC. Instructs students in citizenship and Christian principles.
Develops lesson plans and instructional materials according to FWC curriculum.
Uses a variety of instruction strategies, such as inquiry, group discussion, lecture, discovery, etc.
Establishes and maintains standards of student behavior needed to achieve a functional learning atmosphere in the classroom.
Evaluates students' academic and social growth, and keeps appropriate records. 
Communicates with parents through conferences, e-mail, and other means provided by FWC.
Creates an effective environment for learning through attractive displays and bulletin boards. 
Maintains professional competence through in-service education activities provided by professional growth activities. 
Supervises students in out-of-classroom activities during the school day. 
Participates in faculty committees and the sponsorship of student activities as needed. 
Connects learning to Faith Standards 
Other duties as assigned by the Fine Arts Director or Director of Bands
Essential Duties and Specific Responsibilities:
Assist by directing instrumental performers, including marching band, 5th-12th grade concert bands, soloists, and ensembles
Design and implement technique-building exercises to enhance percussion performance skills for all percussion instruments
Choose and direct appropriate level repertoire for each assigned class, ensemble, or soloist
Lead teach heterogeneous classes
Evaluate students for instrument placement within the percussion group/ensemble/drumline
Work closely with the Director of Bands on the drumline sound and style development for ensemble play and field design and placement
Work with percussion students performing with the FWC Beginning, Middle School, and Upper School Concert Bands, MS/US Marching Band, and MS & US Percussion Ensembles
Attend all camps, rehearsals, and performances scheduled and approved by the Director of Bands and/or FWC
Conduct and organize percussion practice sessions
Maintain percussion instruments and supplies to ensure readiness in rehearsals and performances
Work closely with the Director of Bands in recruiting band students
Share in administrative duties as assigned by the Director of Bands
Knowledge, Skills & Abilities: 
Ability to recruit and develop band members and band programs
Knowledge of instruments represented in FWC's band
Ability to read and teach music for bands
Excellent oral & written communication skills
Ability to work with a diverse group
Having Knowledge of rules & regulations set by the University Interscholastic League (UIL), Texas Association of Private & Parochial Schools (TAPPS), Association of Texas Small School Bands (ATSSB), & Texas Private School Music Educators Association (TPSMEA) is preferred
Physical Requirements/Environmental Conditions: 
Requires prolonged sitting or standing
Frequently requires physical exertion to manually move, lift, carry, pull, or push heavy objects or materials
Frequently stooping, bending, and reaching
Requires travel
Must work indoors and outdoors year-round
Must work in noisy and crowded environments
Qualifications: 
Committed to living and teaching a life of service to Christ in accordance with the FWC Statements of Faith and Beliefs
Bachelor's Degree from an accredited university is required
Valid Texas Teaching Certificate, with required endorsements for subject/level assigned
Student teaching or an approved internship is essential
Previous experience in drumline & marching performance, design, and instruction is preferred
For more information about Fort Worth Christian, please visit www.FWC.org
Qualified Applicants – Please email your resume/cover letter to Ryan Nicolello, Director of Fine Arts (rnicolello@fwc.org) and apply online at www.fwc.org/about/employment
____________________________________________________________________________
ALL SAINTS CATHOLIC SCHOOL
Orchestra Director
Reports to: Principal
Hours of Operation: 12:30-3:10 Monday-Thursday
Job Requirements: Direct and manage the overall orchestra program for the school. Prepare for individual and group student performances and ensure student participation in district, region, and state festivals and contests. Direct and supervise all school orchestra performances, including concerts, orchestra, soloists, and small ensembles. Prepare students for weekly mass performance.
Qualifications:
Bachelor's Degree from an accredited university; valid Texas teacher certificate with required endorsements for subject and subject level assigned.
Demonstrated ability to teach students using best-practice instructional strategies and proven pedagogy.
Demonstrate understanding and ability to teach students with multiple learning styles and abilities.
Knowledgeable of state and UIL policies governing orchestra
Knowledgeable of overall operation of orchestra program
All candidates must be able to pass background checks and comply with the Diocese of Dallas Safe Environment Program.
Please submit cover letter and resume to Mfinch@allsaintsk8.org