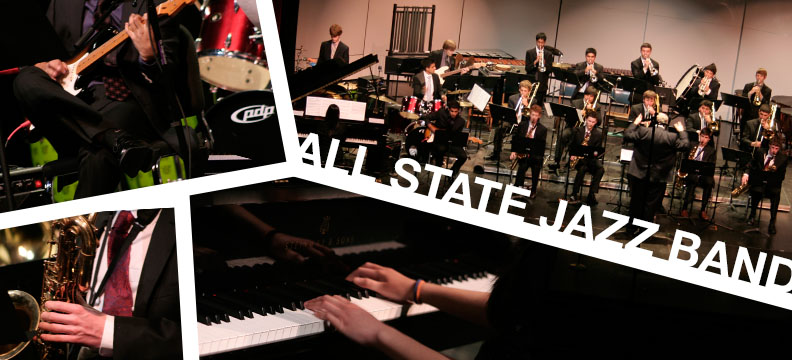 TPSMEA ALL-STATE JAZZ BAND
Please make certain you are using a NEW (2017-18 version) of ATSSB All State Jazz Audition Set "B" from Mattei Music. https://www.matteimusicservices.com/
The audition material has been edited this year. Prior editions are incorrect and will probably not line up with the recorded tracks. Also please make certain you DO NOT use the MIDI track accompaniments. All accompaniments should be from the CD (or New MP3 Downloads), furthermore, they should be marked as "AUDITION CUTS" for the specific instrument. Printed audition parts are marked as USE THIS PART FOR AUDITION. Please do not use any of the parts marked "NOT FOR AUDITION".  This year's selections include Sambamorphosis, Last Set, Riff Raffy and Riff Rovisation.
IF YOU HAVE QUESTIONS OR NEED ADVICE ABOUT MAKING YOUR STUDENT'S RECORDINGS, PLEASE CONTACT Jeremy Knight 214-542-5176, or Jeremy.knight@legacyca.com
________________________________
Sarah Roberts to conduct the 2022-23
TPSMEA ALL-STATE JAZZ BAND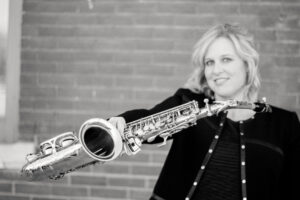 With an extremely diverse background in classical, jazz, and popular music; Dr. Sarah Roberts has performed with a gamut of ensembles ranging from her new music trio, Essimar; to sharing the stage with such musicians as The O'Jays, The Temptations, Martina McBride, Phil Woods, Randy Brecker, Tom Bones Malone, Wayne Bergeron, Eric Marienthal, and Kirk Whalum; to performing with the Los Angeles Philharmonic and New World Symphony; and all points in between! 
In addition to her versatile performing life, Dr. Roberts is a highly sought-after pedagogue having been invited to teach, clinic, and adjudicate throughout the United States, Europe and China. 
Dr. Roberts is a Selmer Paris Artist and a Vandoren Artist-Clinician and is the Associate Professor of Music in saxophone and jazz studies and serves as the Assistant Director of the School of Performing Arts at The University of Texas at Tyler. 
To find out more information about Dr. Roberts visit her website at www.sarahlynnroberts.com. 
________________________________
Click here for
—————–
Additional Information:
Submission deadline date and other info will be posted in August/September
All recordings should be made so that the judges can hear both the student and the background tracks. Please use the appropriate track for each instrument as marked on the CD that came with your music set.
There are various ways of recording your students that will yield an acceptable audition. I use a handheld digital recorder and play the accompaniment CD over the band hall stereo. A trial run will let the student know how to adjust his or her volume level. My recorder allows me to dump all tracks into iTunes, where I group them by student, select the appropriate tracks, make a playlist and upload the audition. Please remember to test-play all of your final audition once you have upload them to OpusEvent.
Use OpusEvent to register and upload your mp3 files for the audition
Send money/checks to Ron and please notate that it's for All State Jazz Band Auditions
Acting TPSMEA Jazz Coordinator
For information about All-State Jazz Try-outs contact:
Jeremy Knight
Legacy Christian Academy