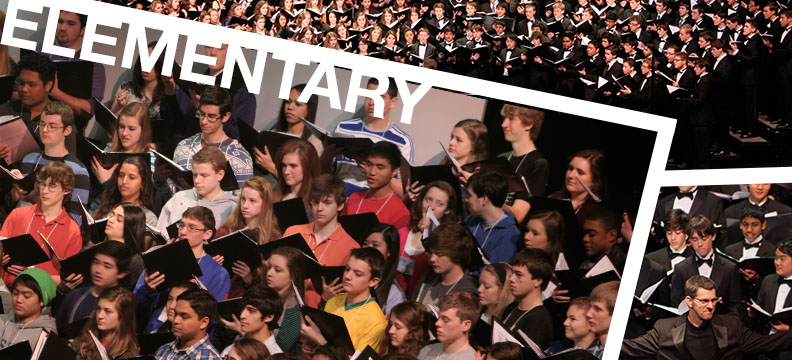 Middle School Honor Choir CUTS
September 9, 2022
GLORIA!
        Bass & Alto    pno starts at 26; Singers in 28-42
        Sop & Ten      pno starts at 34; Singers in 37-52
VELVET SHOES
        All Voices       pno starts 27; Singers in 29- 46
FILLIMIOORIAY
        Tenor             pno starts 39; Singers in 41 – 48
        Bass                pno starts 49; Singers in 51 – 58
TPSMEA 2022-2023
Middle School and Children's Honor Choir
Houston – Willow Meadows Baptist Church
4300 W Bellfort Ave, Houston, TX 77035
Nov 4-5, 2022
MSHC Clinician – Kelly McDonald
CHC Clinician – Debra Moses
Kelly McDonald – Middle School Clinician
Kelly McDonald is in her twelfth year of teaching, and her seventh year as the head choir director at Kleb Intermediate. Prior to teaching at Kleb, she was the assistant director at McCullough Junior High in The Woodlands, Texas for three years. While there, she co-directed the 2015 TMEA Invited Treble choir, as well as received numerous Sweepstakes at UIL Concert and Sight-Reading competitions and Best in Class recognitions at choral festivals in the state. She is a product of Texas music education having attended Flower Mound High School in Lewisville ISD and Baylor University. In 2009, Mrs. McDonald graduated with a Bachelor of Music Education, with a vocal emphasis. She studied voice under Ms. Soon Cho and sang in a number of choirs, including the Baylor Women's Choir, Concert Choir, and the A Cappella Choir under the direction of Dr. Donald Bailey. Mrs. McDonald was also active on campus as a member of both Mu Phi Epsilon and Kappa Kappa Gamma. Before moving to Houston, Mrs. McDonald taught at Blalack Middle School in Carrollton-Farmers Branch ISD where she assisted in taking the Varsity Men's Choir to the TMEA and ACDA conventions. In 2013 Mrs. McDonald was awarded the Texas Choral Directors Association Young Director of Distinction Award for successful teaching in the first five years of her career. Mrs. McDonald resides in Houston, Texas with her husband Jake, daughter Lane, and son Rhett.
Debra Moses – Children's Honor Choir Clinician
Debra Beam Moses has been a music educator for 36 years, the last eighteen of which have been at The John Cooper School in The Woodlands and is currently the Assistant Choral Director at Lake Creek High School in Montgomery, Texas. She has degrees in Vocal and Instrumental Music Education from LSU and The University of North Texas. Debra was the recipient of the Dean's Roundtable Award from the college of Education at Texas A&M University and has twice been named to Who's Who of America's Teachers. Her choirs have received numerous UIL Sweepstakes awards as well as "Best in Class" distinctions at various Regional Festivals. Her mixed choirs were honored to have performed at the Texas Music Educators Association Convention and the American Choral Directors Association Convention.
Debra is a frequent clinician and adjudicator who has lectured at various regional and national conferences and served on the board of Texas Choral Directors Association as the state Elementary Vice President. For the past 18 years she has been a director for Class Act Productions of The Woodlands where she also teaches private voice lessons. She and her husband, Rae, a talented musician in his own right, have served in the Music Ministry at Grace Presbyterian in The Woodlands for twenty three years. I am honored to have this opportunity to work with the TPSMEA Honor Choir. It has been a delight!
Dallas – Trinity Christian Academy
17001 Addison Rd, Addison, TX  75001
Nov 11-12, 2022
MSHC Clinician – Candy McComb
CHC Clinician – Terrie Preskitt
*MSHC audition music is Gloria! (SATB), Velvet Shoes (SSA) and Fillimiooriay (TTB)
Children's Honor Choir Rep List
A Joyful Song
Mary Lynn Lightfoot – Heritage Music Press
Sansa Kroma
arr. Victor C. Johnson – BriLee Music Publishing
Sing to Me
Andrea Ramsey – Santa Barbara Music Publishing
This Ol' Man
arr. Greg Gilpin – Shawnee Press
Wishing Star
Beth Bolton/arr. Laura Farnell – BriLee Music Publishing
Can't Help Singing
3001179
TPSMEA use only – approved by Hal Leonard
Click here for Middle School Honor Choir Rehearsal CD
Click below for Psallite Piano Parts
——————————————————————————————————-
Middle School Honor Choir
The TPSMEA Middle School Honor Choir is an SATB "auditioned" choir. The choir is made up of 7th and 8th grade students. Each teacher selects students to submit a recorded audition for judging. You must register your students by the deadline listed above at www.tpsmea.opusevent.com. You must be a current TPSMEA member to submit  an audition. Links for membership to TPSMEA are available on the www.tpsmea.org website. Auditions are judged by participating teachers and, in some cases, guest judges. *Please contact us with any specific requests for exemptions to the 7th and 8th grade eligibility rule…i.e., younger students with changed voices.
Children's Honor Choir
The TPSMEA Children's Honor Choir is comprised of outstanding 5th and 6th graders from each school and selected for participation by their teacher. (Students should be no younger than 10 and no older than 12 on the date of the event) Please contact us with any specific questions regarding eligibility of students. There is an "online" and an "in hand" deadline that participating teachers observe. Make sure to check the dates on the TPSMEA vocal calendar. You must register your students by the deadline listed on the calendar and at www.solochair.com
You must also be a current TPSMEA member to register students.
Things You Should Do Today
1. Get information and join TPSMEA today by clicking here.
2. Order rehearsal and accompaniment CDs from Bass Line Productions
3. Order music from from a local music vendor and begin preparing your students.
4. Check the calendar deadlines and performance dates for events.
5. Read TPSMEA Handbook to better understand the MSHC and CHC process.
Lisa Gervig, TPSMEA Elementary Vice President