TPSMEA North Middle School Honor Band.
Middle School Honor Band audition material including chromatic scales
Robin Owen to direct the North Middle School Honor Band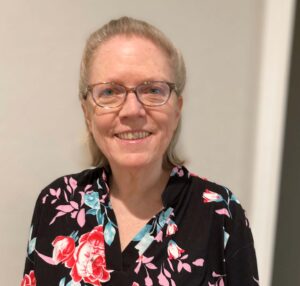 Robin taught high school and middle school band for 35 years in Richardson, Plano, Sherman, and Grapevine, including flag corps, jazz bands, concert bands, and beginner bands.  She became the conductor of the Richardson Community Band in June of 2017 after retiring from public school teaching.
A member of the Dallas Winds, she plays low clarinet and occasionally saxophone, flute, and clarinet, and conducts.  She has worked hard to become a woodwind expert and enjoys playing whenever possible.
Mrs. Owens also enjoys arranging music for both advanced and young bands. She has been a judge, region clinician, and band camp clinician in Texas and Oklahoma. Mentors who have inspired her: Richard Floyd, Robert Floyd, Joe Frank, Jr., and Michael Haithcock.
Mrs. Owens is a graduate of Baylor University, and she received her master's degree from Texas A&M Commerce. She and her husband sing in the choir at Church of the Transfiguration. Her family is: husband, Mickey, who is a retired band teacher, and he has been the "voice" of the RCB for many concerts; grown children Calvin with spouse, Robin, and Matty, with grand-kitties and a grand-dog.