North High School Region Orchestra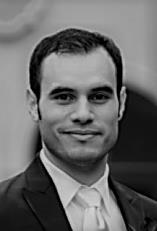 "Matthew Moreno is the Director of Orchestras at Jasper 9-10 High School in Plano, TX. Prior to Jasper, he was director at Frankford Middle School (Plano ISD) and before that taught at Killian Middle School in Lewisville, Texas. His groups have enjoyed the success of consistent UIL Sweepstakes awards, first division ratings and "best in class" awards at festivals alongside the Jasper HS Legacy orchestra consistently being ranked in the top 5 of the TMEA Honor String Orchestra Competition.
Mr. Moreno is a graduate of Texas State University in San Marcos, Texas, where he received his Bachelor's Degree in Music Education with an emphasis in Instrumental Studies. Over the past 8 years, he has served as one of the music directors at the Texas State Strings Camp and is in his fourth season as conductor for the Philharmonic Orchestra of the Dallas Asian American Youth Orchestra. In addition, he has also taught with the Collin County Youth Orchestra, UT-Arlington Strings Camp and currently serves as the Plano ISD Summer Strings Camp Director.
As a double bassist, he has performed with various Texas orchestras, musicals, jazz groups, and often on cello with string quartets. He is a member of the Texas Music Educators Association and the Texas Orchestra Directors Association. Outside of teaching and performing, he is an active composer and arranger for orchestral music having been published with FJH Music and Grand Mesa Music. JW Pepper Music has even selected his works as "Editor's Choice" and have been performed at the Midwest Band and Orchestra Conference in Chicago among other concerts and festivals.
Mr. Moreno currently lives in Allen, TX with his wife Liz, their two cats, Peter and Tink, and their dog, Jack."
Please contact (either Angie or Daniel) if you have not received the audition cuts by October 15th.