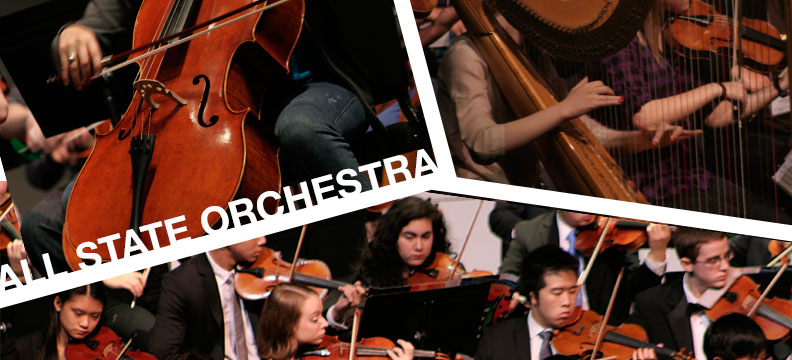 Daniel Stevens to conduct the 2018 TPSMEA All State Orchestra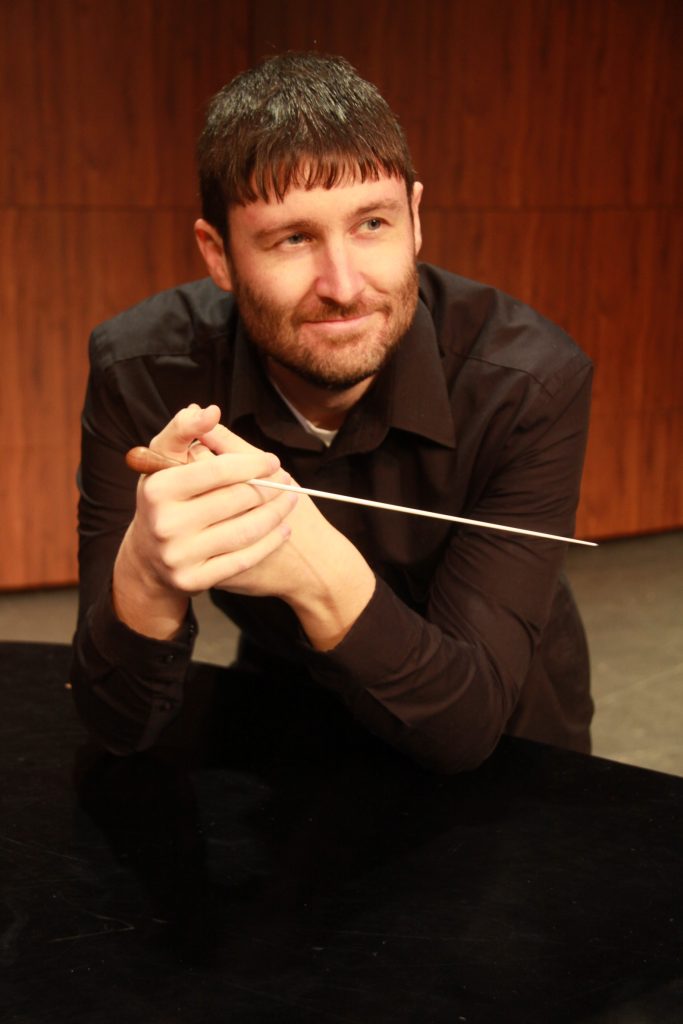 Daniel Stevens currently serves at the University of North Alabama as an Associate Professor of Music, Conductor of the Shoals Symphony at UNA, Director of the Peery Center for Orchestral Studies, and studio teacher of applied viola and violin.
As a conductor, he has been a guest clinician/adjudicator for honor festivals in Alabama, Kansas, and Oklahoma. He had served as a tenured faculty member at Southwestern College (Winfield, KS) for eight years as the Mazie Barnet Kilmer Chair for String Education and conductor of the South Kansas Symphony. Daniel is regularly invited to clinic/present at universities, recently including the Georgia Institute of Technology, Florida Southern College, Northern Arizona University, the University of Tulsa, and Idaho State University.
As a professional musician, Daniel had a 15-year career as violist with the Tulsa Symphony Orchestra and has recently performed with the Alabama Symphony Orchestra, Huntsville Symphony Orchestra, and numerous other orchestras around the nation. He has held esteemed positions in the Aspen Music Festival Orchestra, the Wintergreen Music Festival Orchestra, and the Colorado Springs Music Festival Orchestra. As a soloist, Daniel was an MTNA Regional Runner-Up as Viola Soloist, and has been a feature chamber musician in the Ameropa International Chamber Music Festival in Prague, Czech Republic. In March 2010, Daniel performed in a Carnegie Hall debut through Distinguished Concerts International, New York. Daniel's acclaim led to an instrument sponsorship from KC Strings Violin Shop. His professional violin and viola are premiere custom instruments made by Anton Krutz and family.
As an educator, Daniel received the 2016 UNA College of Arts and Sciences – Faculty of the Year Award, as well as the 2008 United Methodist Exemplary Teacher Award from Southwestern College. He has founded two successful youth symphony programs (Tulsa Youth Symphony – Concert Orchestra and the Southwestern College Youth Symphonies), was a Graduate Teaching Fellow at the University of North Texas and Oklahoma State University, and was the Instrumental Director at Central Christian School in Kidron, Ohio.
Daniel Stevens has been recognized by his peers within the UNA Department of Music by nomination and appointment to the UNA Faculty Senate. Within his short tenure, the Shoals Symphony at UNA has received national acclaim in a recent "USA Today" article highlighting the UNA Honor Orchestra Festival. The orchestra also received a state-level honor by a performance invitation at the Alabama Music Educators Association.
When asked about most memorable performances, Daniel has fond memories of appearing on a PBS special "Music for Life" with Bob McGrath of Sesame Street fame, playing for conductor James Levine from the Metropolitan Opera in New York City, performing in an orchestra to accompany Luciano Pavarotti's farewell tour in a 10,000-seat arena, and most recently conducting two sell-out performances (1,650+ in attendance) of Disney's Pirates of the Caribbean and The Jungle Book LIVE with the Shoals Symphony at UNA.
All State Orchestra Program
2018 TPSMEA All-State Orchestra
Dr. Daniel Brent Stevens
Serenade for Strings, Op. 20 Edward Elgar
Serenade in G Minor for String Orchestra, Op. 242 Carl Reinecke
Orawa for string orchestra Wojciech Kilar