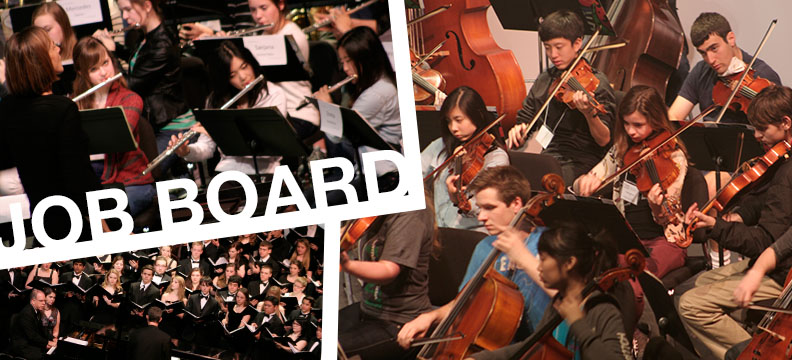 ST JOHN'S SCHOOL
Band Director
(starting August 2020)
St. John's School is seeking candidates for the position of Middle School and Upper School Band Director.
The successful candidate will, first and foremost, enjoy working with students.  A bachelor's degree in music or music education and a minimum of 3 years of experience in teaching instructional band and directing ensembles are required. Duties include but are not limited to:
Teaching Middle School band classes
Directing Middle and Upper School band and wind ensembles
Designing curriculum and coordinating alignment within the K-12 music department
Serving as a Middle School Advisor and fulfilling standard faculty duties
In addition, the School seeks candidates eager to support a multi-faceted educational program designed to address the needs of the "whole person." Successful candidates promise to make a significant contribution to the school community beyond the Fine Arts Department, and to exemplify the virtues the School hopes to instill in its students. St. John's School seeks educators who are innovative and reflective, open to feedback, and eager for professional collaboration.
Interested candidates should email a letter of interest and resume to aleakey@sjs.org
____________________________________________________________________________
Bethesda Christian School
Choir Director
Choir Director needed for one class which meets M, Tu, Th, Fri from 1:05-2:00 and Wednesdays from 1:45-2:30.
This is a small high school choir and the position is stipend pay. No staff meetings or in-service required. 
For details please contact the Fine Arts Director, Angie Hutto, at ahutto@bcsfw.org
____________________________________________________________________________
Lake Country Christian School
Percussion Instructor
Lake Country Christian School in Northwest Fort Worth is seeking qualified candidates for the position of PERCUSSION INSTRUCTOR. This is a part-time position (2-3 days/week). Compensation and duties are as follows:
$1500 stipend per semester
$18 per private lesson
$20 per sectional (two weekly)
Duties include (but not limited to): Summer Band session August 10-14 2020 (10 am-1 pm), teaching weekly sectionals, teaching weekly private lessons, assisting with concerts contests and *football games
*The LCCS Band DOES NOT march and performs only at regular season home games. (this will most likely be altered due to COVID-19)
The LCCS Band is a progressive, growing program benefiting from tremendous administrative and parent-base support. The band is consistently successful at TPSMEA (Texas Private School Music Educators Association) and TAPPS (Texas Association of Private and Parochial Schools) and is recognized as the current TAPPS Band Competition State Runner-Up.
The ideal candidate must hold a degree in music education or music performance with percussion emphasis. Candidate must be a mature Christian and active in a local church. He/she must interact well with students/faculty and support the policies and procedures of Lake Country Christian School.
Experience is preferred, but not required. Please fill out the Non-Instructional Employment Application at www.lccs.org/employment. Send the completed application along with your resume to Daniel Montgomery, Director of Fine Arts at dmontgomery@lccs.org. Please also send your resume to William Owens, Band Director at wowens@lccs.org. 
____________________________________________________________________________
Southwest Christian School
Part Time Elementary Band Director
Fort Worth, Texas
A part-time elementary band director position is open at Fort Worth Southwest Christian School.
The position would require a 90-minute teaching commitment, Tuesday-Friday. Students would be beginning and second-year band students.
Knowledge of all instruments, with a focus on brass would be ideal.
Please contact Eric Fuller if interested: eric.fuller@southwestchristian.org